The Dodgers traded outfielder Juan Pierre to the White Sox for two players to be named later on Tuesday, bringing some much-needed financial relief to Los Angeles and potentially a new leadoff man to Chicago.
complete hot stove coverage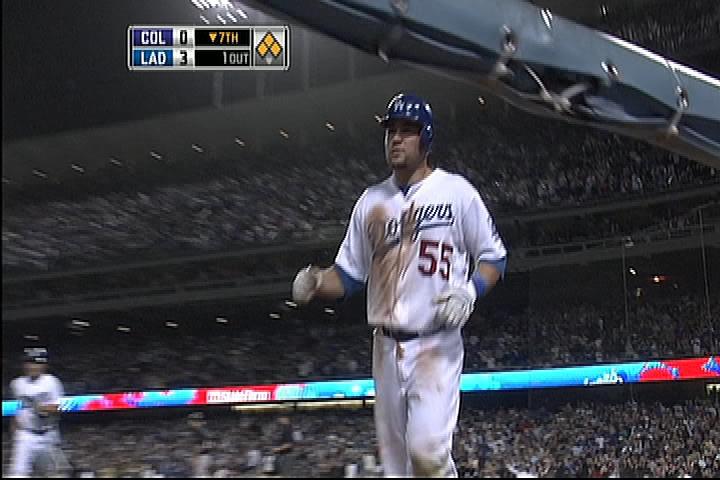 Pierre is owed $18.5 million on his contract for the next two seasons. But ESPN.com and SI.com are reporting that the Dodgers will pay $3 million of that salary for next season, followed by an additional $5 million in 2011. The White Sox would then be on the hook for the remaining $10.5 million.
Yahoo! Sports added that it would specifically be two yet-to-be-announced Minor League pitchers going to the Dodgers in return. The players will be named on or before Jan. 7.
Despite playing a reserve role to Dodgers slugger Manny Ramirez in 2009, Pierre still saw action in 145 games -- a lot of times as a late-game defensive replacement -- and made the most of it, batting .308 with 31 RBIs and 30 stolen bases, which ranked fifth in the National League despite making only 76 starts.
The trade ends the 32-year-old's three-year run in Los Angeles, for which he batted .294 with a .339 on-base percentage.
"Juan always put the Dodgers first, even when it wasn't in his personal best interest," Dodgers general manager Ned Colletti said in a statement. "In this day, that is a rare attribute. When he and I spoke at the end of the season, we agreed that if an opportunity presented itself in which his chance to play would be enhanced, we would pursue it, and that's what we've done. He deserved the chance to play more."
In Chicago, Pierre should definitely play more, and perhaps even lead off.
The left-handed-hitting speedster joins a retooled outfield that now includes Alex Rios, Andruw Jones and Carlos Quentin, with Jermaine Dye, Scott Podsednik, Dewayne Wise and Brian Anderson gone.
The Pierre trade puts the White Sox's 40-man roster at its limit.
A former 13th-round Draft pick by the Rockies in 1998, Pierre sports a career .301 batting average with a .348 on-base percentage while averaging 46 stolen bases per season in his 10-year career.
In 2003, he was a staple at the top of the order for a Marlins team that won the World Series. With current White Sox manager Ozzie Guillen as his third-base coach that year, Pierre batted .305 with a career-high 65 stolen bases during the regular season while finishing 10th in the voting for the NL Most Valuable Player Award. In the postseason -- where he's a career .304 hitter in 26 games -- he batted .301 with 12 runs scored.
For his career as a leadoff hitter, Pierre sports a .300 batting average and a .347 on-base percentage in 1,049 games. The Mobile, Ala., native leads all active players in stolen bases -- needing 41 to reach 500 for his career -- and ranks first among active players with 165 bunt hits.