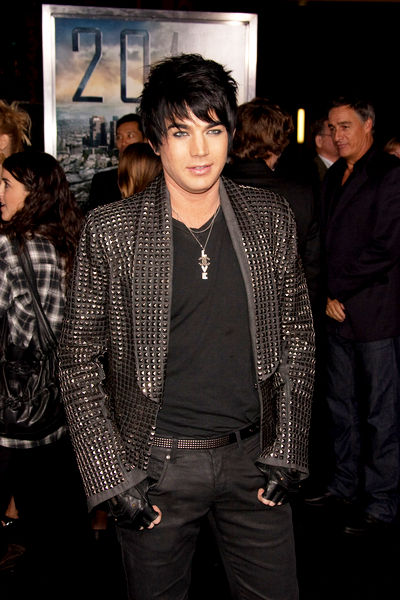 Adam Lambert apparently has heard about Eminem rapping about him on a new song called "Elevator". The "American Idol" takes it to his Twitter, writing "Wow eminem mentioned me in a song?! I must be doin something right!? Even if he used the f word.... Whtev."
Adam Lambert is not the only singer who appears on "Elevator". His fellow Idol pal Clay Aiken and NSYNC's former member Lance Bass, both of whom are coincidentally gays just like Adam, have also become the Slim Shady's rapping subject on the track. "Sorry, Lance, Mr. Aiken and Lambert ain't gonna make it," the rapper delivers his verses.
Eminem is well known for taking a jab at fellow celebs. He has dissed Mariah Carey, Kim Kardashian, Britney Spears and Jessica Simpson among other public figures on his previous tracks. "Elevator" is one of the songs set to be listed in his December 21 release "Relapse: Refill" which is a repackage of his 2009 comeback album "Relapse".