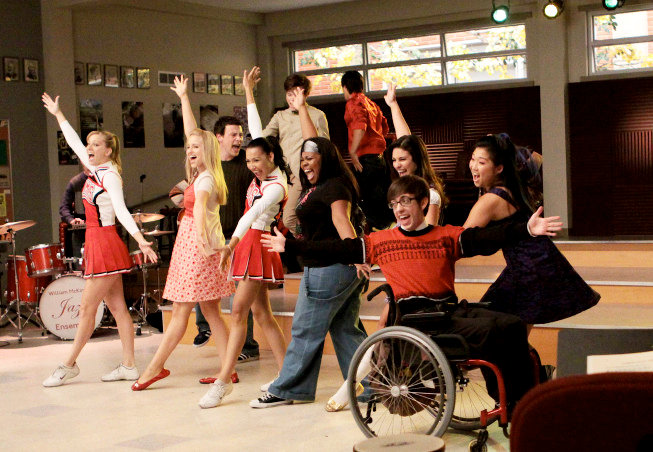 The end of "Glee" this year will be marked with the club going to sectionals. Photos from the Fall season finale have been released to reveal the team's effort to win the competition. In one picture, Kurt, Puck and Jacob are seen sitting together to discuss a strategy.
Sectionals is finally here for the Glee Club, but when Quinn's secret unravels, the club may not be able to recover in time to compete. Meanwhile, Sue's scheming hits an all-time high, and with Emma and Ken's marriage looming, Will makes a decision that could change his life forever.
Matthew Morrison aka Will said in an interview with TV Guide, "The last episode is called 'Sectionals.' It's the best episode. It's the kids performing and not particularly winning maybe. Or if they do win, we have to start dealing with their celebrity; them at school thinking they're too hot because they won sectionals. We have regionals after sectionals, so we have a long way to go."
After the December 9 episode, "Glee" will be taking a long hiatus to come back with new episodes starting April 13.