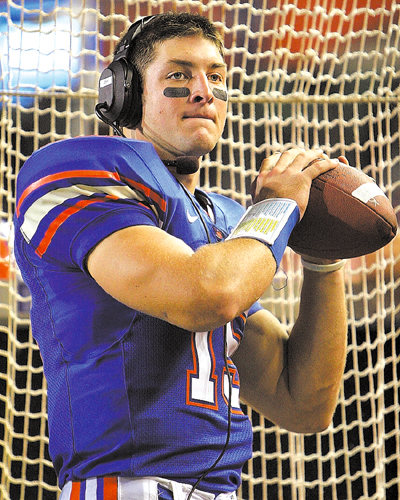 FOX Sports
will be giving Tim Tebow,
University of Florida
Quarterback, pure adulation tonight on their broadcast of the 2010 Allstate Sugar Bowl. FOX Sports will be
setting up a
"Star Cam" that will be isolated on Tebow for the entire game. A constant video stream will be available for fans in the FOX sports website.
The collegiate football career will come to an end this Thursday, Jan. 1 when Tim Tebow takes the field for the final time in his Florida Gators uniform when they take on the Cincinnati Bearcats in the ALLSTATE SUGAR BOWL. In this highly awaited farwell FOXSports.com sets up a "Star Cam," positioned high on the 50-yard line to be focused on Tebow from the second he takes the field until the moment he runs into the locker room.